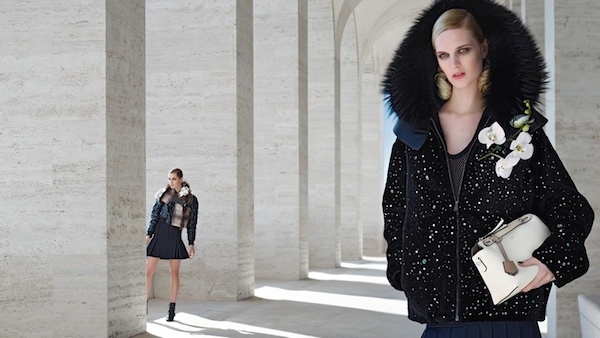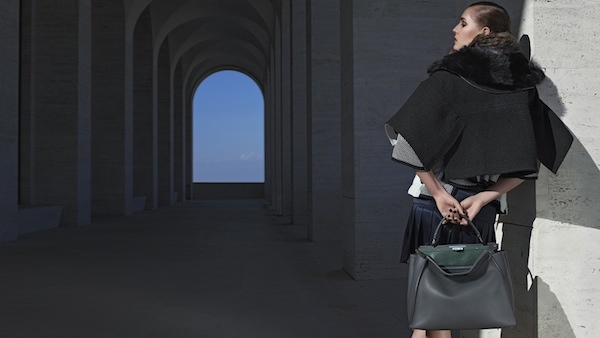 La campaña de Fendi para el próximo Otoño-Invierno 2014, se presenta en una ubicación privilegiada: Palazzo della Civiltà Italiana en Roma. Una vez más el encargado de la fotografía es Karl Lagerfeld, que ha contado con las modelos Nadja Bender y Ashleigh Good.
Maquillaje a cargo de Tom Pecheux.
Estilismo de Charlotte Stockdale.
Peluquería por Sam McKnight.
For the Fall/Winter 2014 seasonal advertising campaign the Fendi creative team travelled to Rome's Palazzo della Civiltà Italiana.
The brand's creative director Karl Lagerfeld photographed models Nadja Bender and Ashleigh Good.
These images play on the contrast between the building's architecture and the eclectic style of fall featuring furs, floral accessories and playful cuts.
Charlotte Stockdale styled the shoot with hair by Sam McKnight and makeup by Tom Pecheux.