La exposición "Una Educación Sentimental" ofrece un segundo paseo a través del mundo
de Chaumet: primero, aportando a los visitantes la ocasión de descubrir una selección de
piezas históricas que celebran la vida. Y, además, de conocer la historia de las celebridades
que aman la casa Chaumet desde sus inicios.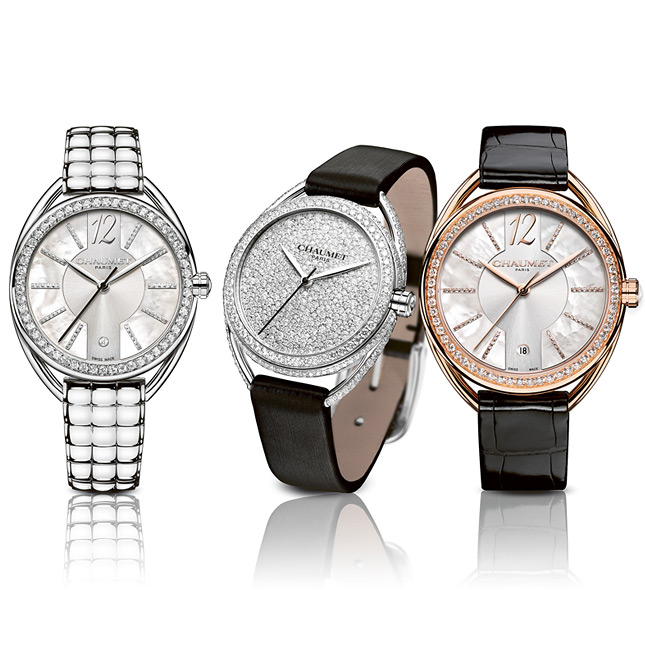 Esta exposición es un tributo a los momentos mágicos de la vida
a través de creaciones sentimentales. Desde su fundación en 1780,
la Maison Chaumet siempre ha prestado especial atención
en expresar el símbolo de unión entre dos personas.
De hecho, a lo largo del tiempo, Chaumet ha celebrado la felicidad
de muchas ocasiones especiales con sus singulares piezas de joyería;
ya sea de una manera formal o íntima, rodeado de una ceremonia suntuosa
o discretamente honrado con una medalla de nacimiento.
A menudo únicas, algunas creaciones se encargan especialmente por alguien
para marcar un evento excepcional, se aseguran los lazos de afecto
y son una firma del estilo y los gustos de una época.
Estas alegres piezas no solo actúan como una bella expresión de la
personalidad de sus beneficiarios, sino que también llevan un elemento del alma.
Abierto al público desde el 6 de Febrero al 24 de Septiembre de 2016
Boutique Chaumet – 12 Place Vendôme – Paris 1er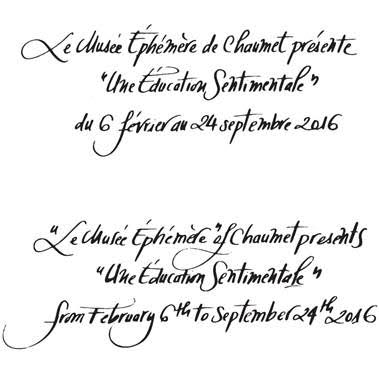 Chaumet has been celebrating life and love since 1780. Immortalising the affairs of the heart in treasured tokens, the Parisian jeweller unfailingly captures the heartbeat of the age.
Pieces are created for occasions; to commemorate happy events, both public and private, from elaborate ceremonial jewellery to the dainty discretion of a birth charm. These are one-of-a-kind creations made to mark once-in-a-lifetime events. Reflecting the sentiment of an era, these precious keepsakes capture the unique nature of love. Each one designed to express the specific personality and style of a very special person, the pieces imbue jewellery with soul.
This second exhibit, Une Éducation Sentimentale, invites the visitor to discover Chaumet's love stories over the centuries by means of a selection of historic pieces that sparkle with life.Created especially for the exhibition, the limited edition Escapade de Chaumet collection evokes the spontaneity of a stolen moment. In the fluid form of a ribbon that has been carelessly wound – or unwound – the sculptural lines and yellow gold of the broad ring and cuff bracelet are inspired by a 1940s aesthetic. Featuring bevelled edges throughout set with brilliant-cut diamonds, the pieces can be admired from all sides in the fine jewellery tradition.
The Liens ladies' watch presents new jewellery versions. The small whitegold model is entirely hand-paved with diamonds, from the buckle of the black satin strap to the sparkling snow setting of the dial; while the crown is adorned with a rose-cut diamond. The medium pink-gold model is decorated with white mother-of-pearl, diamond hour indicators and a hand-set bezel, and affixed to a black alligator strap. A redesigned number 12 is graceful in sweeping feminine curves. The elightfully sophisticated steel model, diamond-paved like the small model, also features a mother-of-pearl dial, diamond hour indicator bars, a hand-set bezel and the redesigned number 12.
Feliz Lunes!
XOXO