In the Luxury World, there are details that make a simple axxessory different. A Bag can change your attitude; All the glances attracted by the colors of the rainbow, a soft hand printed leather witch materials attracts all your senses. Handmade by the best Florentine Craftsmen.
Los que seguís este blog sabéis que mi marca favorita de joyería es De Grisogono, pues bien desde hace poco tiempo ( 2007 ) también tiene una especial colección de bolsos, tan atractivos como sus  magníficas creaciones, realizados siguiendo un exclusivo proceso artesanal por maestros florentinos, inspirándose en la elegancia femenina, con el espíritu De Grisogono en cada detalle.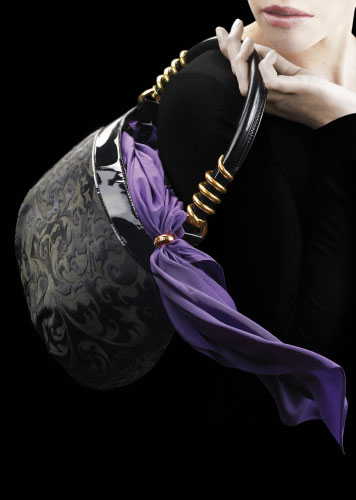 Paris
358 Bis, Saint Honoré.
75001 Paris, France.
Tel. +33144550440- Fax.+33142960474
Ojalá muy pronto habrán tienda en Madrid.