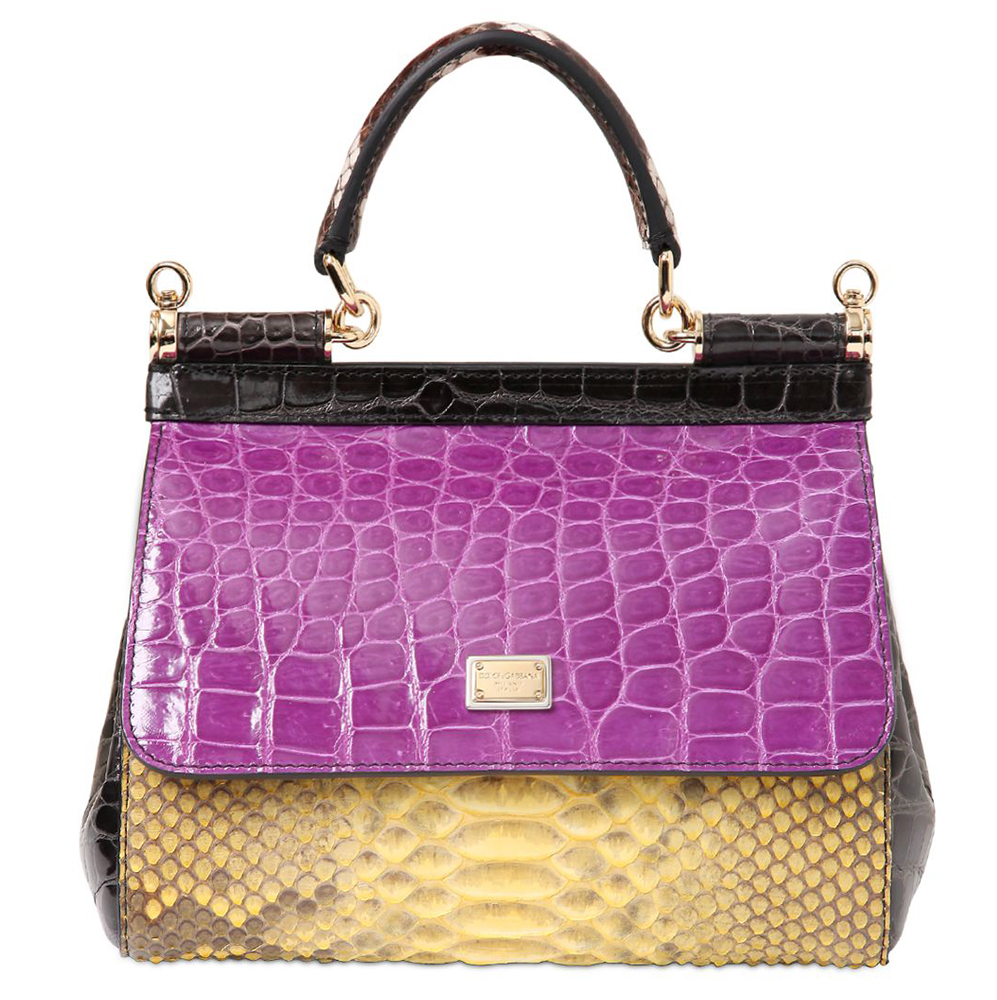 Resulta complicado encontrar bolsos para enamorar, pero no es imposible, os presento a Sicilia, un diseño de Dolce & Gabbana que seguro os suena mucho, es más os resulta familiar ya que es uno de los Best Sellers del duo siciliano.
Ahora se cubre de pieles exóticas, piel de cocodrilo y piel de serpiente pitón, y se declina en tres variantes, a cual más bonita.
Dolce & Gabbana presentes a design with exotic leathers ( Crocodile and Snakeskin ) for Sicily's bag.