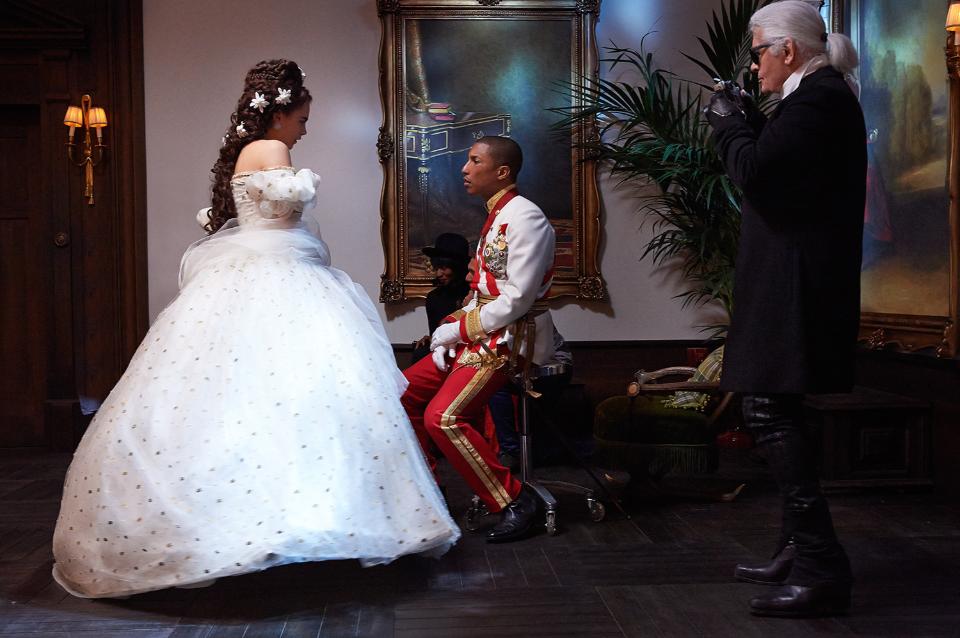 Ya podemos ver un adelanto del último film de Chanel » Reincarnation» protagonizado por Pharrell Williams y Cara Delevingne, ambos dirigidos por Karl Lagerfeld.
Durante los 40 segundos, nos podemos hacer una idea del resultado final que será revelado el día 1 de Diciembre en Salzburgo, Austria.
La pareja lleva el vestuario apropiado para recrear la corte imperial de Viena. Karl Lagerfeld ha dicho a WWD que Williams quería trabajar con Cara, que también canta en este video.
"Reincarnation" is the title of the video-clip created and directed by Karl Lagerfeld to accompany the CHANEL Paris-Salzburg 2014/15 Métiers d'art collection to be shown on December 2nd, 2014 in Salzburg, Austria. This new short film was the perfect opportunity for Karl Lagerfeld to develop an artistic collaboration with Pharrell Williams, a close friend of the House and personal friend of the designer. Pharrell Williams composed and wrote the lyrics to «CC The World,» the original soundtrack for Reincarnation, and he also plays one of the lead roles and will be, along with Cara Delevingne, the face of the upcoming campaign of the Paris-Salzburg 2014/15 Métiers d'art collection. Reincarnation will be screened in Salzburg and on http://chanel.com on December 1st, 2014 the night before the Paris-Salzburg 2014/15 Métiers d'art show.
Soundtrack:
Title: CC The World
Artist: Pharrell Williams