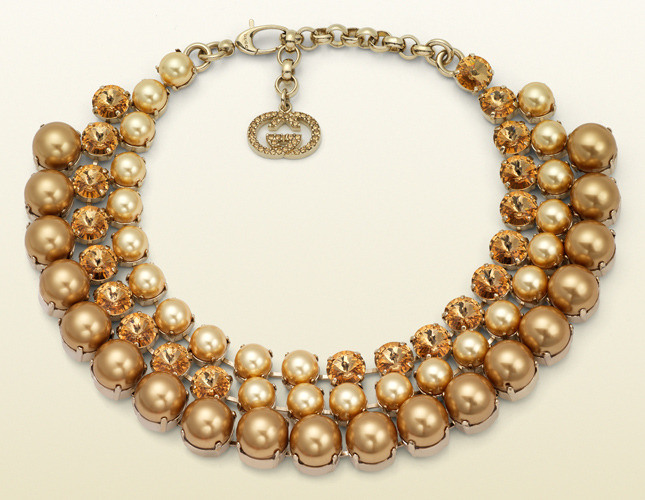 No tengo la más mínima duda. mi corazón pertenece a Gucci.
Los magníficos collares que Frida Giannini diseña para este verano son perfectos tanto para un look con denim y camiseta blanca como para la noche con un LBD.
Perlas de colores (piezas metálicas doradas
vidrio de efecto perlado, algunas con detalle metálico de g entrelazada) con
piezas de cristal Swarovski marinan a la perfección con los cierres logo de la prestigiosa firma italiana.
No doubts, My heart belongs to Gucci.
In love with these amazing piezes from Frida Giannini for Gucci.
The necklaces made with bright contrasting colour combinations and went for a more gradual blend of shades,  realised in metal, with dark grey and pearl effect glass, these pieces of jewellery have the characteristic Gucci logo, adorned with Swarovski crystals and really works for casual day (denim and shirt) or night ( cocktail dress).