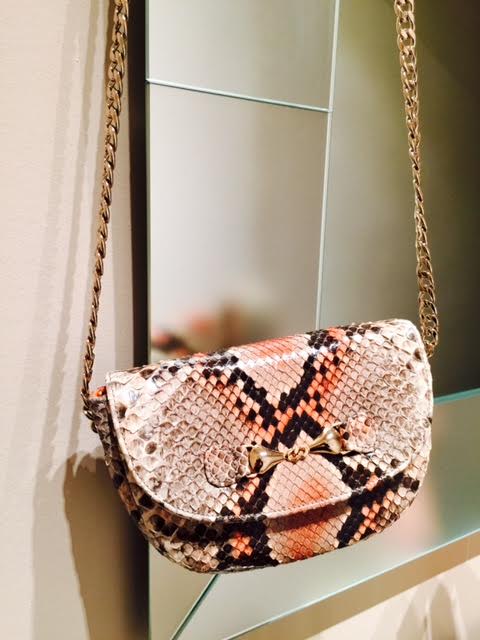 Buenos días!
Hoy os presento mi último capricho de una marca española con bolsos fantásticos: Bandolera Tiara pitón coral de Lugada.  Ya conocéis mi debilidad por las pieles exóticas en especial la de serpiente pitón, así que me enamore a primera vista de este precioso diseño.
Es una bandolera muy cuca, que me permite tener las manos libres, además cabe todo lo imprescindible en su interior: móvil, llavero y cartera.
Su asa, me gusta mucho ya que además de la cadena acabado oro, tiene un práctico detalle a la altura del hombro en piel de pitón que consigue que las chaquetas o abrigos no se rozen con la cadena.
Good Morning!
Today I show you my latest bag of a Spanish brand with fantastic bags: Shoulder Tiara Lugada's coral python bag. You already know my love for exotic skins especially python, so I fell in love at first sight with its lovely design.
It's a very cute shoulder,  that allows me to move my hands, you can put inside: mobile, key ring and wallet.
I really like its handle with a golden chain.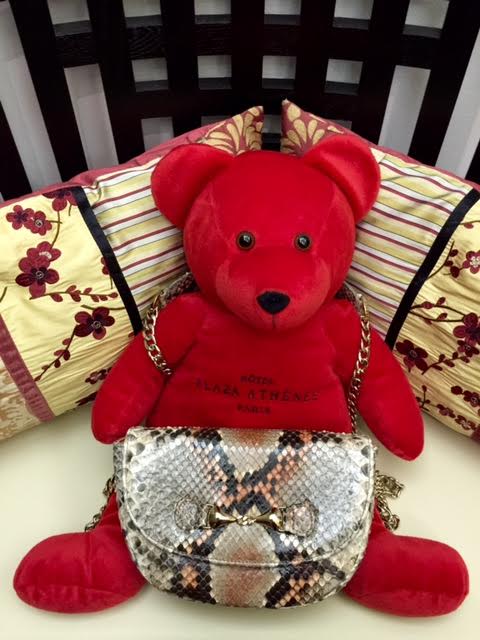 El cierre es muy práctico y seguro, ya que es un imán invisible.
Su interior es de forro otomán.
Cómo podéis ver en la imagen, tiene un frontal pasador acabado en oro, a juego con la cadena.
The closure is very convenient and safe because it is an invisible magnet.
Its interior is lined ottoman.
As you can see in the picture, it has a front gold finish, that matches the chain.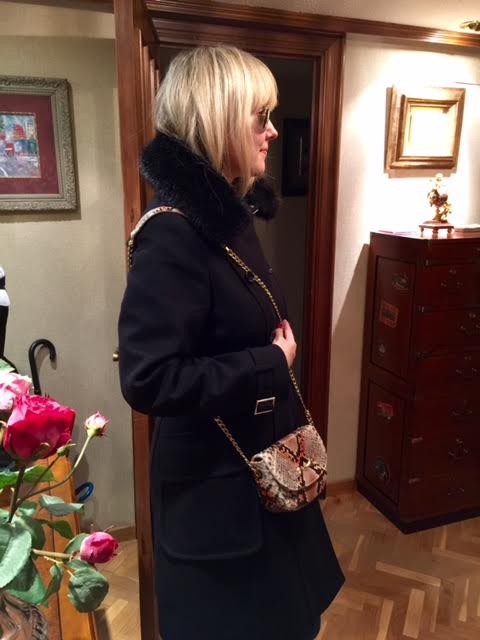 En Zaragoza, ya ha llegado el frío, con una niebla persistente que ya dura unos cuantos días.
Mi outfit para el Lunes es chaquetón con cuello de piel de Karen Millen y bolso Tiara de Lugada.
Feliz Semana!
XOXO
Cold has already arrived to Zaragoza, with a persistent fog.
Today's outfit:  Karen Millen's jacket with fur and Lugada's bag.
Happy week!
XOXO