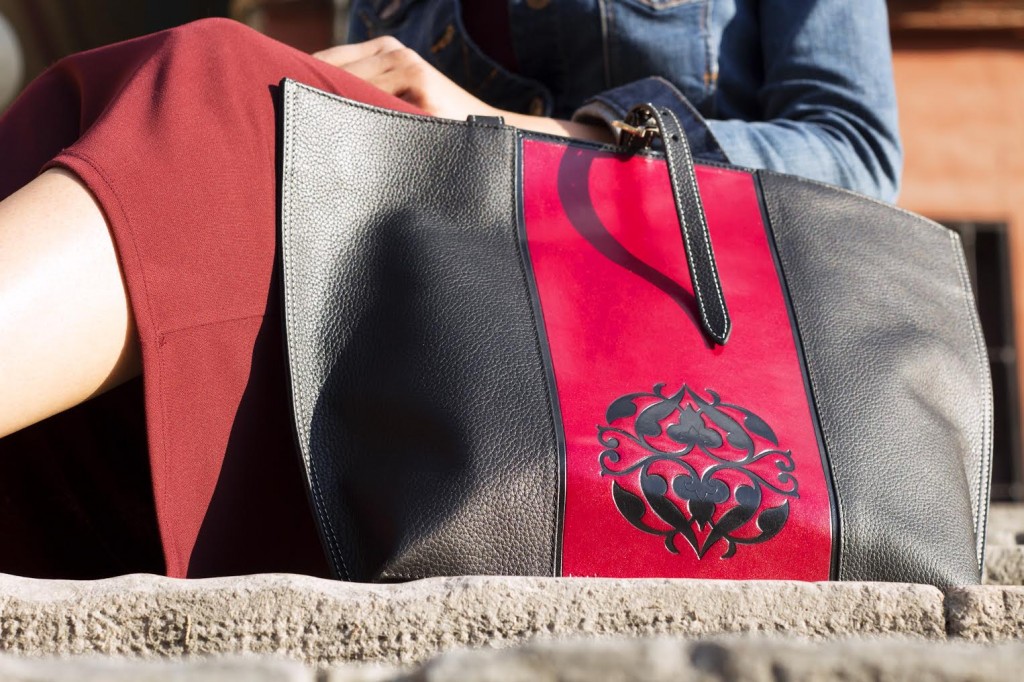 La semana pasada, os presentaba a esta exclusiva firma de marroquinería granadina, hoy podemos adentrarnos en su taller y conocer más de cerca el proceso de producción.
Last week, We could see this exclusive brand: Munira Leather.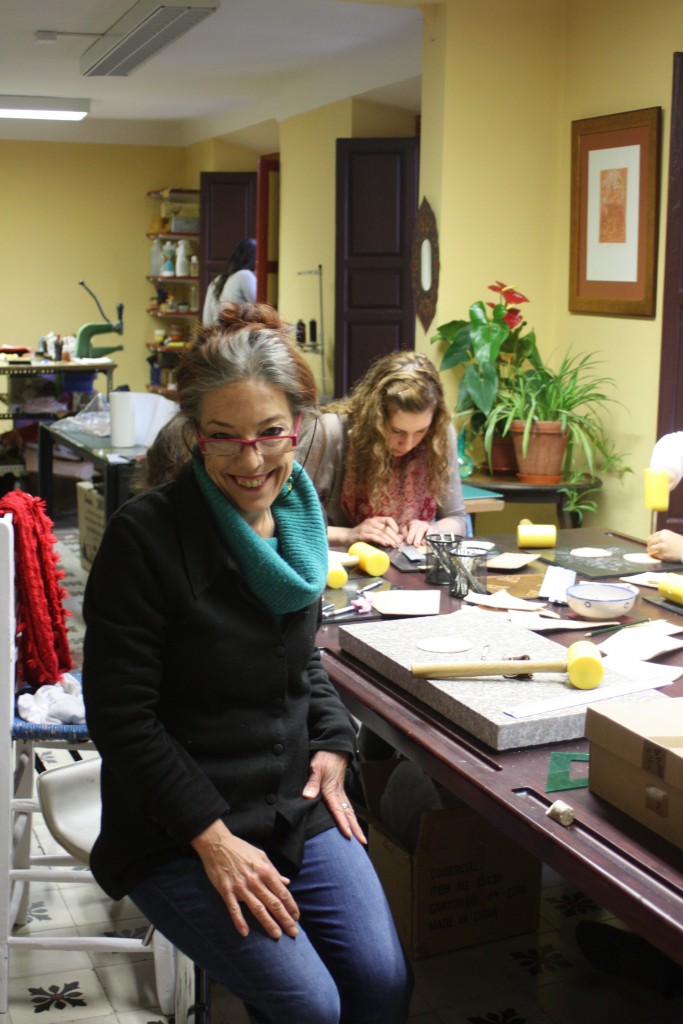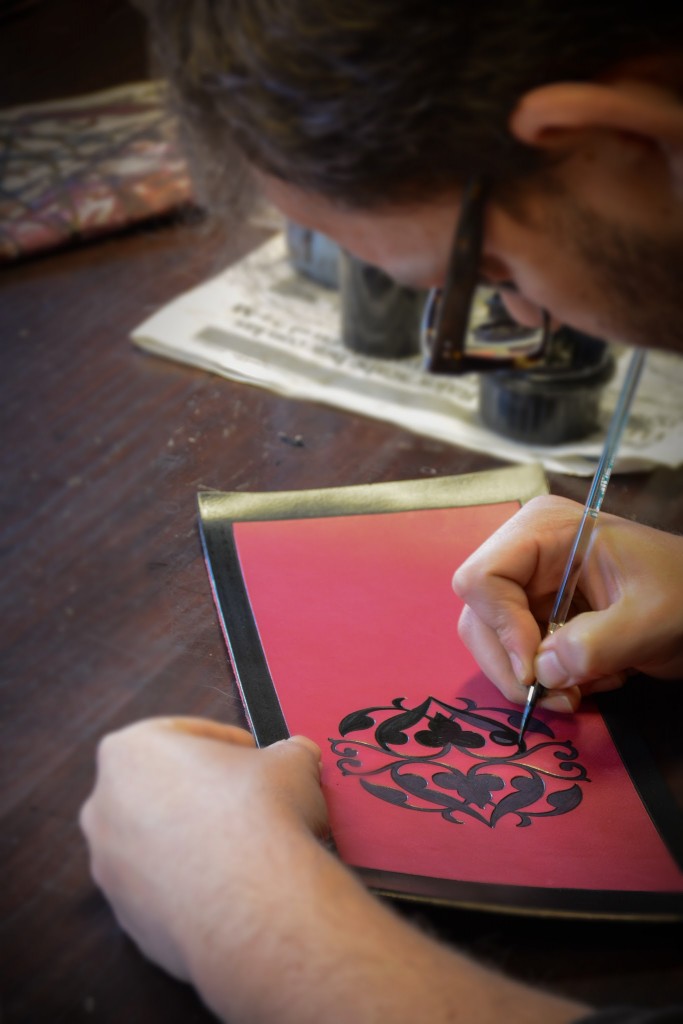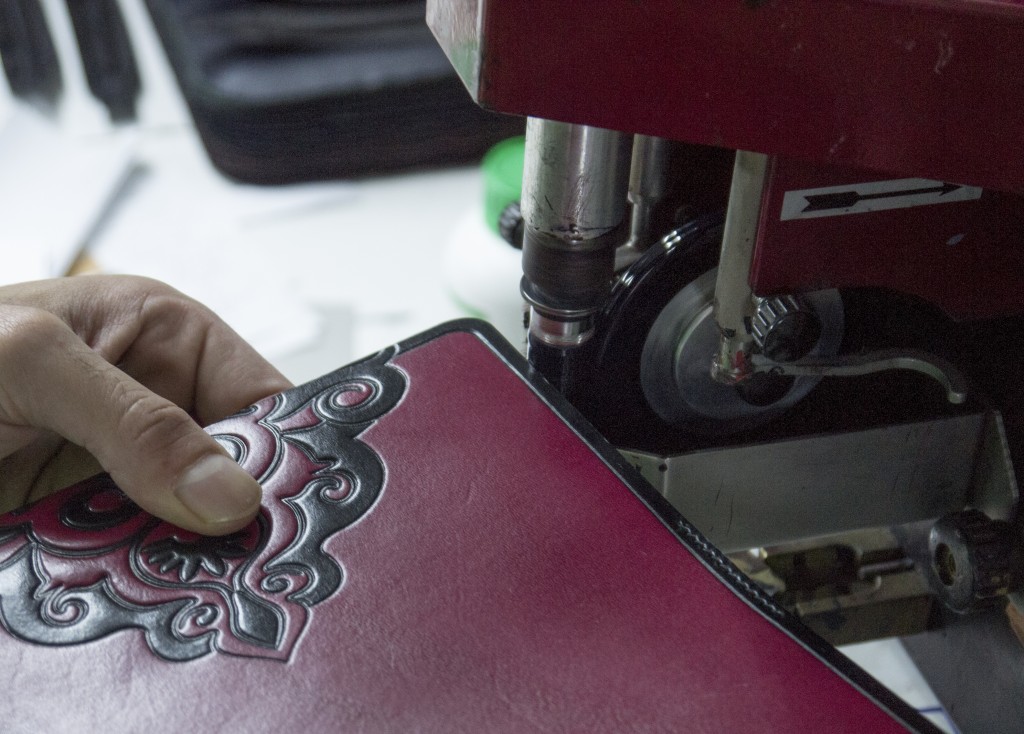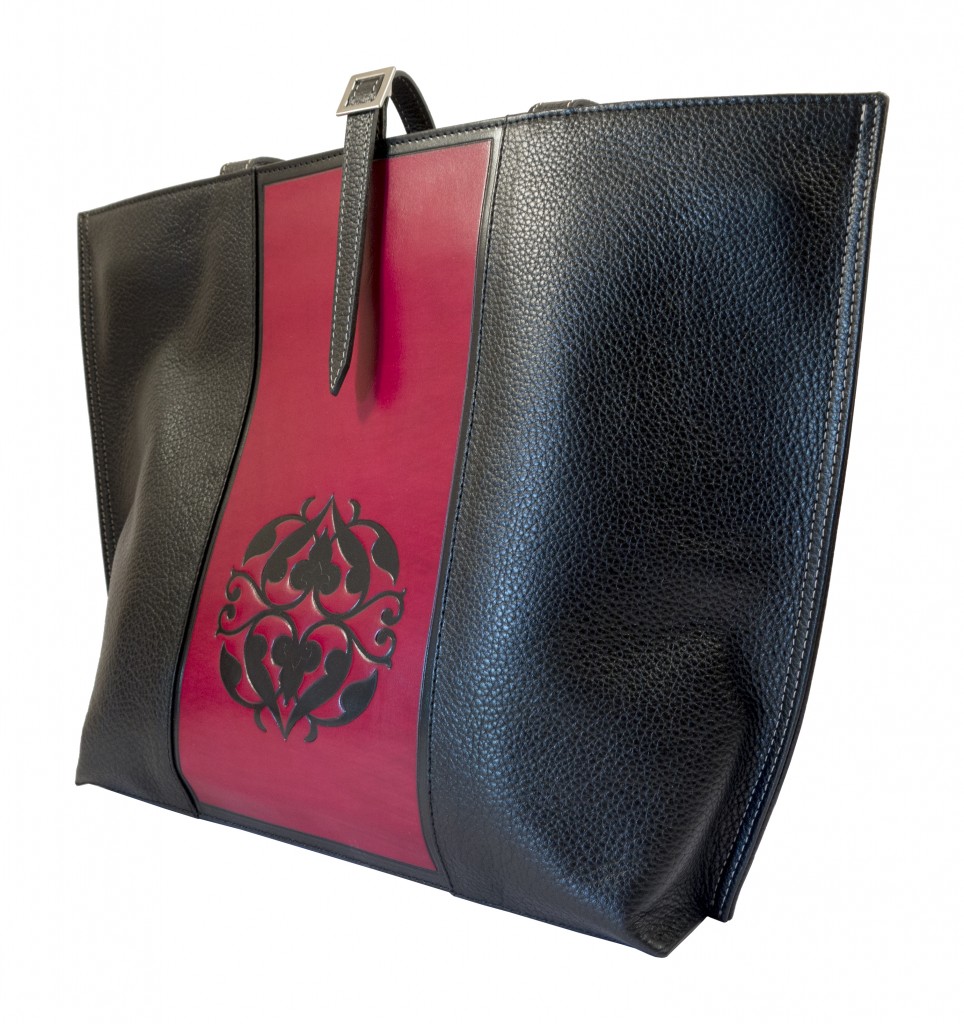 Mi favorito es este Shopping Tote Munira Bag Grana.
My favorite bag is this Shopping Tote Munira Bag Grana.
Mi bolso preferido es el diseño que veis en la imagen superior: AR Munira Grana, un Tote bag del que no me separo, ya que para el día a día tiene todas las características que necesito, gran amplitud y ligereza sin perder la esencia Munira, con su grabado, símbolo de la firma granadina (inspirado en las formas geométricas que encontramos en La Alhambra). Me gusta especialmente que para su elaboración han utilizado dos tipos de piel, una suave que le confiere suavidad y comodidad y otra más fuerte en el centro del bolso para dar forma y consistencia al diseño. Otro detalle, francamente inspirador y útil es su cierre de cremallera que consigue que este Tote sea seguro, ya que todas tus pertenencias se encuentran a salvo con este sistema de cierre, detalle del que otras firmas carecen, y es que en Munira piensan en nosotras y buscan la belleza y funcionalidad en sus bolsos.
Principales características:
– Mezcla de pieles de primera calidad de origen nacional.
– Interior textil negro con detalles de cuero.
– Doble asa.
– Cierre con cremallera en la parte superior.
– Doble bolsillo interior.
– Detalle grabado inspirado en las simetrías de la Alhambra.
– Medidas: 30 (A) 40 (L) 12 (P)
– Puesto que cada pieza de cuero tiene sus propias características y peculiaridades, cada producto siempre será único y exclusivo.
This Munira AR leather bag is our own interpretation of the tote bag. We wanted a bag of large amplitude, but without losing our identity. So we got to work at it. With a fine choice of material with an elegant finish, the result is a large capacity bag, where you can carry all of your everyday objects whilst also complimenting any outfit and any occasion. If you wish, you can accompany this bag with Grana Collection accessories.
This bag has been made with the finest leathers from Spain. For its development, we have used two types of materials; a soft skin for greater comfort when wearing it, and also a central strip of firm leather which gives shape and strength. The motif that decorates the bag is inspired by geometric shapes found in the Alhambra, obtaining a unique blend of colors and textures to the sight and touch. With its zipper at the top, you can take everything you want whilst ensuring of its safety. The interior is made of textile with leather details combined with all of the space you could possibly wish for. If you're looking for a bag of a large capacity, comfortable and with fine lines of elegance, then this leather bag is for you 😉
– Mixture of top quality spanish leather.
– Black textile leather-trimmed interior.
– Double handle.
– Zip closure on top.
– Double inside pocket.
– Detail engraving inspired by the symmetries of the Alhambra.
– Dimensions: 30 (A) 40 (L) 12 (P)
– Since every piece of leather has its own characteristics and peculiarities, each will always be unique and exclusive.
Plaza Nueva, 15,
18009 Granada
958 22 19 39